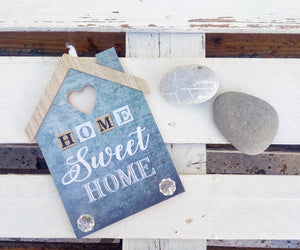 Home sweet home sign in house shape.
Beautiful piece for your entrance, your kitchen or your bathroom!
Made in a rustic farmhouse design.
With 2 beautiful clear knobs at the bottom so you hang your keys or your hand towels.
Perfect new home gift for your friends or a young couple.
Also ideal realtor gift in order to thank them for their services!!!
An elegant idea as your key holder for wall and your bath towel holder.
** The knobs are for large size key rings**
❊ Size : 26*20 cm / 10.23*7.87 in
❊ Knob size : 2.5 cm diameter / 0.98 in diameter